Super typhoon leaves Philippines' agriculture sector devastated
---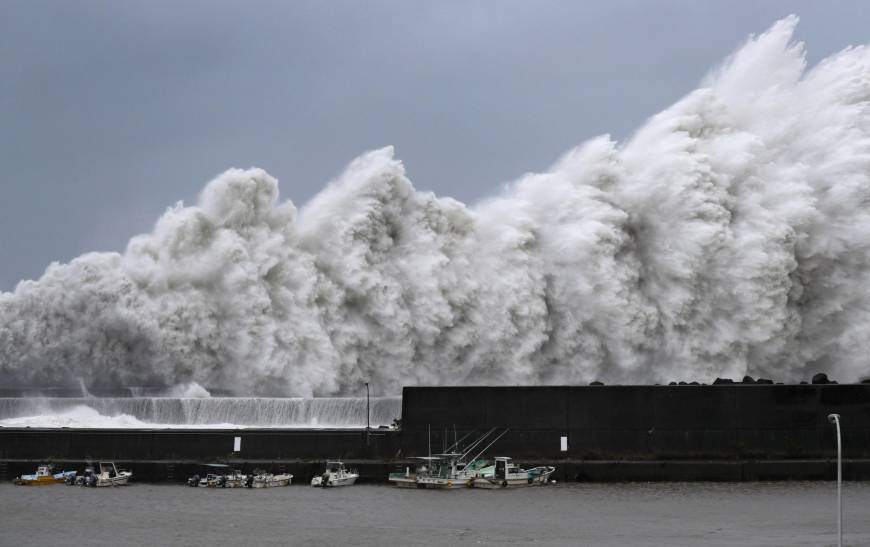 ---
The destruction of crops by a powerful typhoon will push people in the Philippines deeper into poverty and prolong recovery efforts, aid agencies said as they called for more assistance for farmers.
Typhoon Mangkhut tore across the northern part of the Philippines just over a week ago, wrecking homes and triggering landslides that killed dozens of people.
The storm struck an agricultural area of the island of Luzon and flooded other farming regions as well, causing at least $177 million worth of damage to rice and corn crops, according to agriculture authorities.
"Very clearly what is needed is livelihood recovery, because floods and landslides have really affected crops," said Maria Rosario Felizco, head of the British aid agency Oxfam in the Philippines.
Felizco, whose group has been sending clean water and planning to bring cash aid to local communities, said many residents had barely recovered from another strong typhoon that struck in 2016.
She warned that the victims might resort to taking out loans with exorbitant rates or migrate to cities to find jobs, making them vulnerable to human traffickers.
"Once they get into that debt cycle, it's even harder for them to recover," she told the Thomson Reuters Foundation by phone from Manila.
"They are already poor to begin with and because they are poor, they are so vulnerable to disasters that when one strikes, it takes them further and further into that cycle of poverty."
One of the world's biggest rice importers, the Philippines had been under pressure to boost its stocks of the grain even before Typhoon Mangkhut hit, with soaring retail prices helping to push inflation to its highest level in nearly a decade.
"We're worried how families will cope over the coming weeks and months," Philippine Red Cross chairman Richard Gordon said in a statement.
"Their income from farming and fishing will be drastically reduced, making it almost impossible for low-income families to repair their homes or even feed their families."
After pummelling the Philippines, Typhoon Mangkhut wreaked havoc in Hong Kong and Macau, skirting those cities to the south before making landfall in China.
The Philippines is still haunted by the devastation of Typhoon Haiyan, which killed more than 6,300 people in central areas of the country in 2013, mostly due to huge storm surges.
The country is battered by about 20 typhoons every year, and aid groups say the poorest communities are disproportionately affected.