Here's what you can expect from MAMI Mumbai Film Festival 2023
Mumbai Academy of Moving Image (MAMI) has confirmed that the Mumbai Film Festival is returning as a physical event in late October.
---
ANI
|
Updated: 15-05-2023 13:36 IST | Created: 15-05-2023 13:36 IST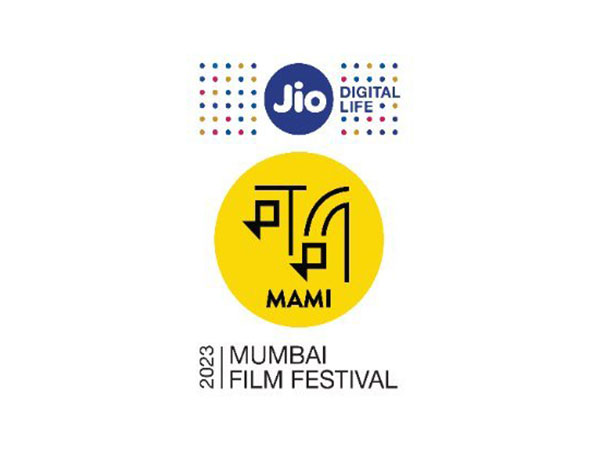 ---
Get ready to witness an array of films at the upcoming edition of MAMI ((Mumbai Academy of Moving Image). MAMI has confirmed that the Film Festival is returning as a physical event this October.
The festival is dedicated to showcasing the best of South Asian, South Asian Diaspora, and international cinema, with a focus on supporting and promoting independent and emerging filmmakers. This year Jio MAMI aims to become the hub for South Asian cinema and talent.
The festival aims to build an ecosystem for new cinematic voices that would facilitate the exchange of ideas, collaborations, and business opportunities while bringing the best of world cinema to Mumbai. As one of the most anticipated film festivals in India, it attracts talent and cinema enthusiasts from around the world and is looking forward to a lot more films being submitted in the following categories:
1. South Asian Competition2. South Asian Non- Competition 3. World Cinema Commenting on the focus on South Asia, Deepti D'Cunha, Artistic Director, Jio MAMI Mumbai Festival, said, "This year we are expanding our vision and moving from being a film festival focused on discovering Indian films and filmmakers to becoming a film festival that spotlights South Asian talent. We believe there's some exceptional work being done by South Asian and South Asian Diaspora filmmakers, and as a festival, we are honoured to bring this extraordinary talent and films to our audiences in Mumbai.
"At Jio MAMI, we want to discover fresh South Asian talent and nurture and support the spirit of independent filmmaking. The festival also celebrates the work of established cinema talent, so whether you are an experienced filmmaker or just starting out, we encourage you to submit your work for consideration. We are committed to ensuring a wonderful experience for the filmmakers at the festival, connecting filmmakers with their audiences, and also creating a hub for South Asian filmmakers to make and sustain connections with their peers and form a community," D'Cunha said. The festival will be held at the Jio World Centre, a convention, theatre and concert hall complex in the Bandra Kurla Complex (BKC) in Mumbai. It will run from October 27 to November 5. (ANI)
(This story has not been edited by Devdiscourse staff and is auto-generated from a syndicated feed.)