South Korean, Canadian leaders vow cooperation on clean energy, North Korea threat
---
PTI
|
Seoul
|
Updated: 17-05-2023 18:15 IST | Created: 17-05-2023 17:39 IST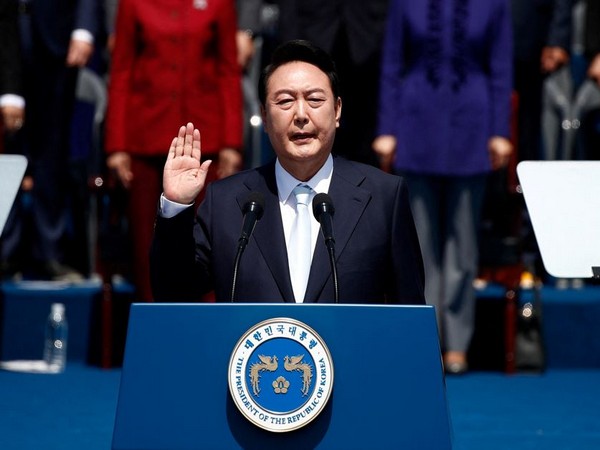 ---
The leaders of South Korea and Canada on Wednesday vowed to strengthen their security and economic cooperation to address challenges posed by North Korea and expand Canadian supplies of minerals crucial to South Korea's technology industry as they held a summit in Seoul.
The meeting between South Korean President Yoon Suk Yeol and Canadian Prime Minister Justin Trudeau came before they travel to Japan for the weekend's Group of Seven meetings, where geopolitical uncertainties worsened by Russia's war on Ukraine, China's regional assertiveness and North Korea's nuclear ambitions are expected to drive discussions.
In a joint statement issued after the meeting, the leaders condemned North Korea's growing nuclear weapons and ballistic missile programme and urged Pyongyang to return to US-led denuclearisation talks, which have stalled since 2019 over disagreements related to international sanctions imposed on the North.
They expressed concern over North Korea's human rights violations and ''the regime's complete disregard for the well-being of its people," and said their governments would try to improve international awareness about the issue.
"We will also be continuing our work to support human rights organisations" focused on advancing North Korean human rights, Trudeau said in a joint news conference with Yoon after their summit.
"North Korean people are the first victims of the terrible regime in North Korea, an example of why autocracy has terrible, terrible impacts on its own people first and foremost, before (it) even destabilises and puts at risk people in neighbouring countries,'' he said.
Trudeau, the first Canadian leader to visit South Korea in nine years, said his government remains committed to working closely with Seoul and other international partners to address the North Korean threat. He said his government will work to enhance Canada's naval presence and participation in multinational operations to monitor the enforcement of UN Security Council sanctions against Pyongyang.
Yoon and Trudeau also said they will work to strengthen supply chain cooperation in clean energy and critical minerals, which they said will promote environment-friendly technologies and make the countries more competitive in global markets for batteries and zero-emission cars.
Yoon said the countries will also expand cooperation in "future industries," including semiconductors, batteries, artificial intelligence and technologies producing cleaner technologies, including those involving small modular reactors, natural gas and hydrogen.
Yoon's government has described the country's trade relations with Canada as essential for coping with instabilities in global supply chains and energy markets.
Canada is one of the world's largest producers of fuel and gas and key minerals like nickel, lithium and cobalt, which are used by South Korean companies to manufacture electric car batteries.
South Korea's Trade Ministry said in a statement a stronger partnership with Canada over minerals would allow the country to better cope with the impact of the US Inflation Reduction Act, which aims to reduce US dependence on China and other countries for battery supply chains.
The act, which was signed into law by President Joe Biden last August, has been a source of tension between Washington and Seoul as it excludes South Korean electric vehicles and other models assembled outside of North America from consumer tax credits.
Trudeau said his meeting with Yoon also included discussions about China, which remains South Korea's largest trade partner but is increasingly diverging with Seoul over security interests.
There's frustration in Seoul over how Beijing, along with Moscow, have blocked US-led efforts at the UN Security Council to tighten sanctions on North Korea after it ramped up missile tests since the start of 2022. There are also concerns about how an intensifying US-China rivalry over trade and technology and a fragmentation of global supply chains could hurt South Korea's export-dependent economy.
"We recognise, both of us, that China is an important economic partner, not just in the region but around the world," Trudeau said. "But we need to know where we are going to be competing with China on economic grounds and where we need to challenge China, on human rights and other issues." Hours before his summit with Yoon, Trudeau delivered a speech to South Korean lawmakers at Seoul's National Assembly, where he made similar comments on security and economic cooperation and responding to the North Korean threat. Trudeau was the first foreign leader to deliver a speech at South Korea's parliament in six years, following former US President Donald Trump's speech in 2017.
(This story has not been edited by Devdiscourse staff and is auto-generated from a syndicated feed.)