Health News Roundup: Moderna expects to price its COVID vaccine at about $130 in the US; Biden signs bill requiring declassification of COVID origins information and more
---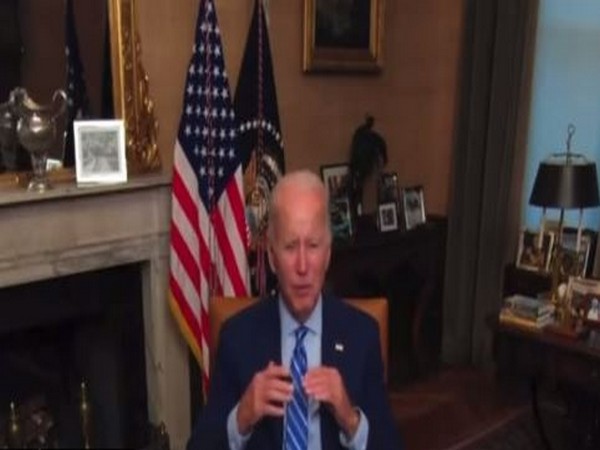 ---
Following is a summary of current health news briefs.
Moderna expects to price its COVID vaccine at about $130 in the US
Moderna Inc expects to price its COVID-19 vaccine at around $130 per dose in the U.S. going forward as purchases move to the private sector from the government, the company's president Stephen Hoge said in an interview on Monday. "There are different customers negotiating different prices right now, which is why it's a little bit complicated," Hoge said ahead of a Congressional hearing run by Democratic U.S. Senator Bernie Sanders on Moderna's pricing plans.
Biden signs bill requiring declassification of COVID origins information
U.S. President Joe Biden on Monday signed a bill that requires declassification of information related to the origins of the coronavirus that causes COVID-19, the White House said. Biden said he shared Congress' goal of releasing as much information as possible about the origin of COVID-19.
Candida auris fungus spreading in U.S. hospitals - CDC
Potentially deadly fungal infections with Candida auris are spreading rapidly in U.S. healthcare facilities, with cases nearly doubling between 2020 and 2021, the Centers for Disease Control and Prevention said. The number of cases rose by 44% to 476 in 2019, up from 330 in 2018, and subsequently 59% to 756 in 2020 and by an additional 95% to 1,471 in 2021, the agency's researchers reported on Monday in Annals of Internal Medicine.
China capital Beijing experiences first population decline since 2003
The death rate in China's capital Beijing surpassed its birth rate in 2022, official data showed on Tuesday, pushing its natural population growth into negative territory for the first time since 2003. The death rate in the city of 21.84 million, one of the country's most populous urban centres, rose to 5.72 deaths per 1,000 people, while the birth rate fell to 5.67 births per 1,000 people, official statistics released by the Beijing government showed.
Oklahoma top court finds right to abortion to preserve mother's life
Oklahoma's highest court on Tuesday ruled the state's constitution protects a right to an abortion to preserve the mother's life, and that a doctor does not need to wait until there is an immediate medical emergency to perform one. In a 5-4 ruling, the Oklahoma Supreme Court found that a law passed last year that allows life-saving abortion only when there is a "medical emergency" violates the "inherent right to life" under the state constitution.
Chinese COVID data from Wuhan market gives clues on origins, researchers say
Data from the early days of the COVID pandemic, briefly uploaded to a database by Chinese scientists, gives information on its origins, including suggesting a role for raccoon dogs in the coronavirus reaching humans, international researchers said.
The virus was first identified in the Chinese city of Wuhan in December 2019, with many suspecting a live animal market to be involved, before spreading round the world and killing nearly 7 million people to date.
US declines to force lower price on cancer drug Xtandi
The U.S. government will not force Pfizer Inc and Astellas Pharma Inc to lower the price of their prostate cancer drug Xtandi using its emergency "march-in" authority, the National Institutes of Health (NIH) said on Tuesday. March-in rights, which have never been used before, allow the government to grant additional licenses to third parties for products developed using federal funds if the original patent holder does not make them available to the public on reasonable terms.
U.S. FDA to soon decide on second round of Omicron-tailored boosters - WSJ
The U.S. Food and Drug Administration is close to making a decision on authorization of a second dose of updated COVID-19 vaccine boosters for high-risk people, the Wall Street Journal reported on Tuesday, citing sources. FDA officials could make the decision within a few weeks, the WSJ said, adding that the regulator is considering authorizing second jabs of Omicron-targeted shots for people who are 65 years and older or those who have weakened immune systems, although officials are yet to reach a final decision.
Second lab-grown chicken product cleared for human consumption by U.S. regulator
California-based cultivated meat company GOOD Meat has received clearance from the U.S. Food and Drug Administration to bring its lab-grown chicken to market, according to agency documents released on Tuesday. Several companies are working to bring cultivated meat to market in the United States, and must receive approval from both the FDA and the U.S. Department of Agriculture before they can sell their products.
NFL poised to beat players' bid to revive lawsuit over painkillers
A U.S. appeals court on Tuesday seemed unlikely to revive a proposed class action lawsuit accusing the National Football League of allowing teams to over-prescribe painkillers to players so they could stay on the field while injured. Judges on a 9th U.S. Circuit Court of Appeals panel in Pasadena, California, repeatedly pressed a lawyer for the eight retired players who filed the lawsuit on why he had not enlisted medical experts to testify about the impact the drugs had on players.
(With inputs from agencies.)