Man sentenced to death for killing parents in Chhattisgarh; court terms it 'rarest of rare' crime
---
PTI
|
Durg
|
Updated: 24-01-2023 11:21 IST | Created: 24-01-2023 11:19 IST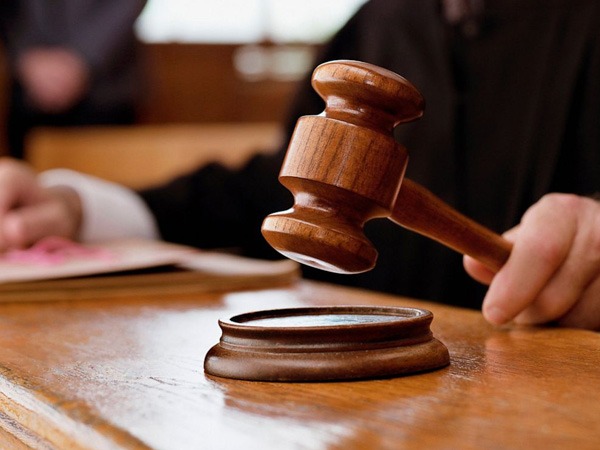 ---
A court in Chhattisgarh's Durg district has sentenced a 47-year-old man to death for shooting dead his parents at home in 2018, terming it as a ''rarest of the rare'' incident.
Death penalty will be the appropriate punishment for the convict so that no one ever dares again to commit such a grave offence of murdering parents, Additional Sessions Judge Shailesh Kumar Tiwari said on Monday in the 310-page judgement while also quoting some verses from the epic 'Mahabharat'.
While Sandip Jain got the death penalty, two other accused, who had supplied a firearm to him, were sentenced to five years rigorous imprisonment, Special Public Prosecutor Suresh Prasad Sharma said on Tuesday.
On January 1, 2018, Sandip Jain had shot dead his father Rawalmal Jain (72), a prominent businessman and social worker in Durg, and mother Surji Devi (67), he said.
Subsequently, police arrested Sandip based on the circumstantial evidence as he was the only person other than the two deceased present in the house at the time of the incident, the prosecutor said.
It was established in the court that the father-son duo had differences over several issues including property. One of the issues was also that the accused did not like his father asking him to fetch water from the nearby Sheonath river to perform rituals at a temple in their house, Sharma said.
Sandip murdered his parents fearing they would disown him, he said.
The court after hearing the arguments and verifying the evidence convicted Sandip under Indian Penal Code Section 302 (murder), he said.
The two other accused, Bhagat Singh Gurudatta and Shailendra Sagar, who had supplied a pistol to Sandip, were sentenced to five years rigorous imprisonment and a fine of Rs 1,000 each was also imposed on them, the prosecutor said.
(This story has not been edited by Devdiscourse staff and is auto-generated from a syndicated feed.)