India-born US Judge Amit Mehta gives a dressing down to founder of far-right anti-government militia
---
PTI
|
Washington DC
|
Updated: 26-05-2023 16:11 IST | Created: 26-05-2023 15:51 IST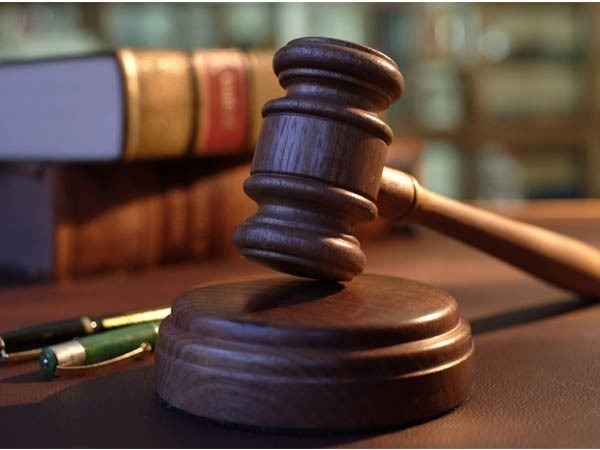 ---
India-born US District Judge Amit Mehta had some tough words for Stewart Rhodes before he sentenced the founder of a far-right anti-government militia for his efforts to overturn the 2020 presidential election that ended with the violent attack on the US Capitol.
Mehta, in his early 50s, handed down an 18-year prison sentence to Rhodes, the leader of the Oath Keepers, on Thursday for his role in the violent attack on the US Capitol on January 6, 2021.
Rhodes' sentence was the longest handed out so far for the riot, where thousands of supporters of former president Donald Trump who objected to the result of the 2020 presidential election won by Democratic leader Joe Biden. The supporters of Trump, a Republican, stormed the US legislature and stopped the constitutional proceedings of the counting of the electoral votes for Biden.
Before announcing the sentence, Mehta, a nominee of former President Barack Obama, delivered a chilling address to Rhodes about the impact of his seditious conspiracy crimes on American democracy, CNN reported.
''I dare say, Rhodes – and I never have said this to anyone I have sentenced – you pose an ongoing threat and peril to our democracy and the fabric of this country,'' Mehta said.
''I dare say we all now hold our collective breaths when an election is approaching. Will we have another January 6 again? That remains to be seen.'' The judge, refuting claims Rhodes made during a 20-minute rant earlier in the day, added: ''You are not a political prisoner, Rhodes. That is not why you are here. It is not because of your beliefs. It is not because Joe Biden is the president right now.'' The sentence is the first handed down in over a decade for seditious conspiracy and Mehta said he wanted to explain the offence to the public. He did not mince words.
''A seditious conspiracy, when you take those two concepts and put it together, is among the most serious crimes an American can commit. It is an offence against the government to use force. It is an offence against the people of our country,'' the judge said.
Mehta said Rhodes, 58, has expressed no remorse and continues to be a threat.
''It would be one thing, Rhodes, if after January 6 you had looked at what happened that day and said … that was not a good day for our democracy. But you celebrated it, you thought it was a good thing,'' the judge said.
''Even as you have been incarcerated you have continued to allude to violence as an acceptable means to address grievances.'' Mehta echoed these warnings later on Thursday when addressing a second Oath Keepers defendant, Kelly Meggs.
''You don't take to the streets with rifles,'' he said.
''You don't hope that the president invokes the insurrection act so you can start a war in the streets… You don't rush into the US Capitol with the hope to stop the electoral vote count.'' Meggs, the leader of the militia's Florida chapter, was jailed for 12 years.
Prosecutors had asked for 25 years for Rhodes and 21 years for Meggs.
Mehta was appointed to the United States District Court for the District of Columbia on December 22, 2014, by former US president Barack Obama.
Born in Patan, Gujarat, Mehta received his B.A. in Political Science and Economics from Georgetown University in 1993 and his JD from the University of Virginia School of Law in 1997.
After law school, Mehta worked in a law firm in San Francisco before clerking for Susan Graber of the United States Court of Appeals for the Ninth Circuit. Following his clerkship, Mehta worked at a Washington, DC-based law firm.
He is also a former Director of Facilitating Leadership in Youth, a non-profit organisation dedicated to after-school activities and mentoring for at-risk youth, according to his profile on the website of the US District Court, District of Columbia.
(This story has not been edited by Devdiscourse staff and is auto-generated from a syndicated feed.)