"Very small and delayed step...": Kapil Sibal on Women Reservation Bill
Congress MP Kapil Sibal on Thursday said that the Women Reservation Bill is a very small step towards empowering women adding that it is a delayed step by the BJP even after being in power at the Centre for ten years
---
ANI
|
Updated: 21-09-2023 23:49 IST | Created: 21-09-2023 23:46 IST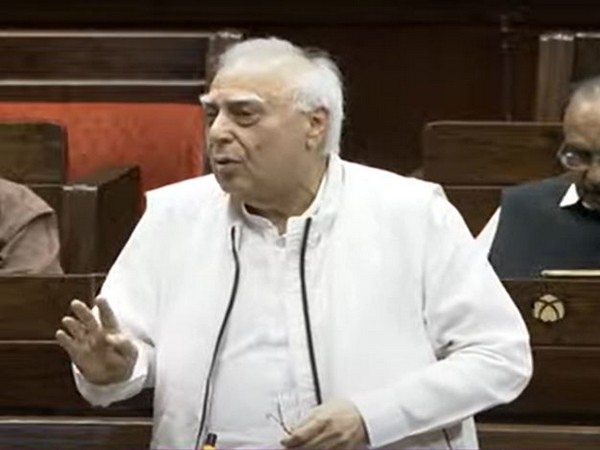 ---
Congress MP Kapil Sibal on Thursday said that the Women Reservation Bill is a very small step towards empowering women adding that it is a delayed step by the BJP even after being in power at the Centre for ten years. Addressing the Rajya Sabha, Kapil Sibal said, "I want all members to raise their hands on their hearts when they go out of this House and can they say the women are socially empowered educationally empowered and economically empowered? The answer is no. Please ask about SC and ST and ask whether they are socially empowered, educationally empowered or economically empowered. The answer is no. This is just a very small step a delayed step. We want a leap forward for the empowerment of women politically."
He further questioned the government over the Census and delimitation process. "My concern is that delimitation was done in 1952, 1962, and 1972 which was completed in 1976. Then came 2002 when it was suggested that delimitation would happen in 2026. The census happened in 2001, and 2011 but now the census has been delayed. The government stated that due to COVID-19 it was delayed but the US, UK, China completed their census. How allocation and delimitation will be done if there is no census. If delimitation is not done by 2029 then this bill won't happen," Sibal said.
Terming the bill a "post-dated cheque", Nationalist Congress Party (Sharad Pawar faction) MP Supriya Sule slammed the Bharatiya Janta Party for calling a special session for parliament to pass the Women's Reservation Bill. Stating that neither census nor delimitation has been done, the NCP MP also said that the Centre could have introduced the bill during the upcoming winter session.
Supriya Sule said "They did this in such a haste, in a special session. There was so much haste that it seemed that they could have done it in December (Winter Session). Even if they did it, the outcome would have been the same. "We are supporting it strongly. But it is a post-dated cheque because neither census nor delimitation has been done. Unless both of them are done it can't be implemented. It will perhaps be implemented in 2029, who knows?," she said.
The Women Reservation Bill was passed by a majority of the total membership of the House and by a majority of not less than two-thirds of the members of the House "present and voting". The Rajya Sabha had earlier passed the Women's Reservation Bill in 2010 during the Congress-led UPA government but it was not taken up in the Lok Sabha and subsequently lapsed in the lower House of Parliament.
The government introduced the new bill on Tuesday with Prime Minister Narendra Modi announcing the government's intention to bring 'Nari Shakti Vandan Adhiniyam'. The Special Session of Parliament began on Monday and will continue till Friday. (ANI)
(This story has not been edited by Devdiscourse staff and is auto-generated from a syndicated feed.)