Carmelite NGO organised conference to ease religious conflict in Indonesia
Devdiscourse News Desk
|
Updated: 09-08-2019 11:46 IST | Created: 09-08-2019 11:46 IST
---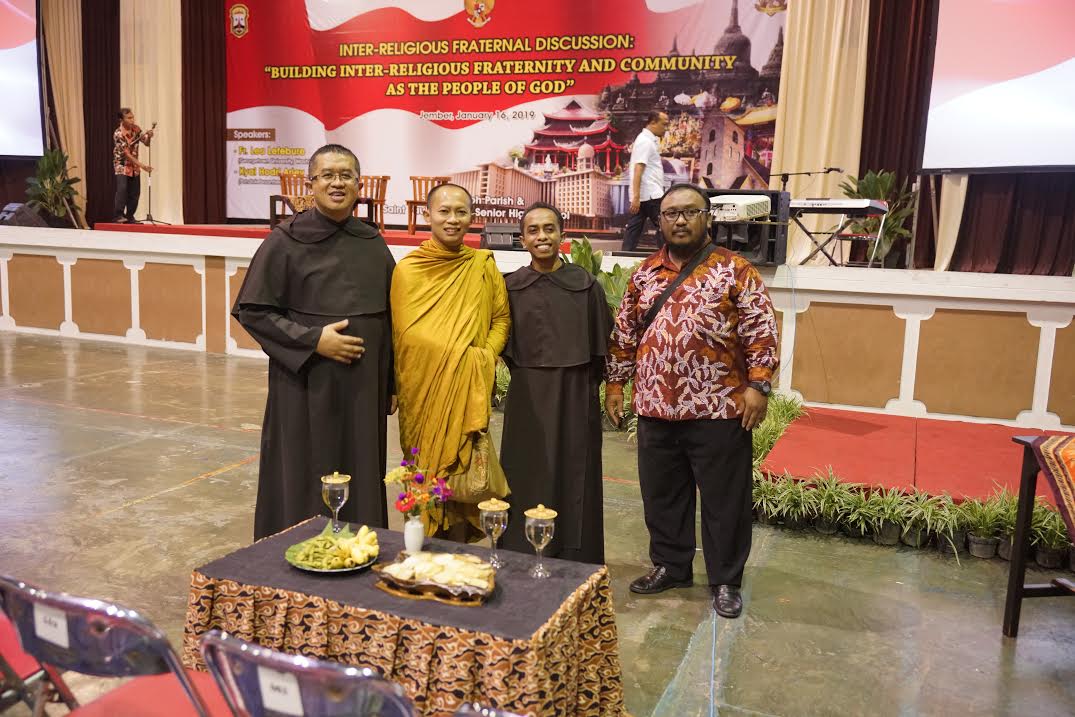 Members of the Carmelite NGO, a non-governmental organization affiliated with the United Nations, work in Indonesia and throughout the world to advance education, freedom of belief, human rights and sustainable development. Carmelite NGO representatives on the ground in Indonesia observed that inter-religious conflict is the most common problem faced by Indonesians though the country is multiracial, multicultural, multi-religious, multi-lingual and multi-tribal. With so much diversity, tolerance is important and challenging.
"In Indonesia, religion is an instrument of integration in some areas, but in others, it becomes a factor of disintegration," explains Very Rev. William J. Harry, O.Carm., a founding NGO member. "Religion has become such a sensitive issue in some Indonesian communities that non-religious social and political conflicts become religious, as groups seek followers.
Earlier this year, the Carmelite NGO presented a "Course On Leadership in the Multi-Religious Community of Indonesia." The lead speaker was Prof. Rev. Fr. Leo Lefebure, SJ, Georgetown University professor of theology who is also vice president, Society for Buddhist-Christian Studies, Chinese University of Hong Kong research fellow and a trustee emeritus, Council for a Parliament of the World's Religions.
Rev. Hariawan Adji, O.Carm., Indonesian professor and expert on inter-religious studies, gave the Conference's keynote address. While priests, seminary students, lay leaders, religious and Catholic high school students attended, the Carmelite NGO invited members of other faith groups who also participated.
The backdrop of the Conference was the bombing of three Indonesian churches in May 2018. With a majority Muslim population that has experienced some radicalization, many Indonesian leaders have worked to promote inter-faith understanding and to prevent radicalization and religious intolerance from taking hold. The Carmelite NGO course was designed to promote understanding and dialogue among all faiths in Indonesia. Specifically, speakers shared thoughts and ideas on inter-religious peacemaking. Both speakers focused on the attributes that religious leaders and others can develop to facilitate religious reconciliation. These include:
Credibility
Respected set of values
Moral warrants for opposing governmental injustice
Understanding how to leverage and promote reconciliation, including re-humanizing situations and persons who have been de-humanized
Capabilities to mobilize community, national and international support for a peace process.

Ability to follow through locally after political settlements
A sense of calling that can inspire perseverance in the face of obstacles
The Carmelite NGO presented the Conference at multiple locations and in different languages around the populous country. "When faith groups explore and practice common values, such as justice and compassion, in public life, religious leaders can be an inspiration to others. Bringing the spiritual dimension into the religious peacemaking process can access the deep-seated base of behaviour, allowing people to examine their attitudes and actions," Rev. Harry says.
(With inputs from Carmelite NGO)
---