Anantnag gunfight: Govt should give befitting reply to Pak-sponsored terrorists, says AAP's Sanjay Singh
---
PTI
|
New Delhi
|
Updated: 14-09-2023 15:30 IST | Created: 14-09-2023 15:29 IST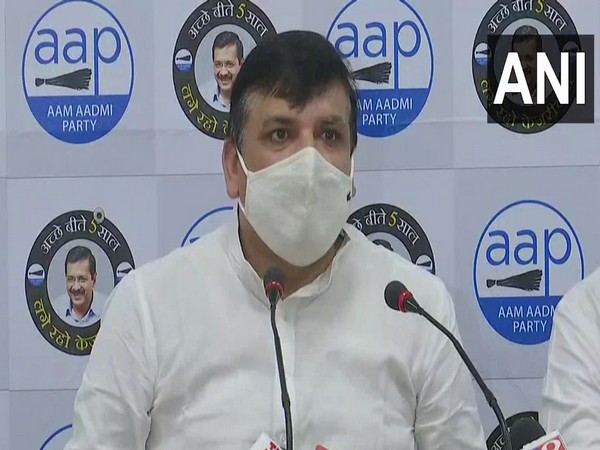 ---
The AAP's senior leader Sanjay Singh on Thursday said the Centre gives a befitting reply to Pakistan-sponsored terrorists involved in the killing of four officers of the Army and the Jammu and Kashmir Police in Anantnag.
Three Army personnel, including a Colonel commanding a battalion and a Major, and a Deputy Superintendent of the Jammu and Kashmir Police were killed in a gunfight with terrorists in the higher reaches of the Kokorenag area on Wednesday while one soldier was missing.
Addressing a press conference here, Singh said, ''I demand the Narendra Modi government takes care of their families and extends maximum help in terms of providing employment.'' ''The government should give a befitting reply to the Pakistan-sponsored terrorists. If the government does not act on it, we will raise these issues in the special session of the Parliament,'' the AAP MP said while noting that he and Raghav Chadha have been suspended from the Rajya Sabha.
Colonel Manpreet Singh, commanding officer of 19 Rashtriya Rifles, Major Ashish Dhonack, and Deputy Superintendent of Police Humayun Bhat were critically injured in the gunfight with terrorists that ensued in the Garol area of Anantnag district in the morning hours of Wednesday.
The officers succumbed to their injuries during treatment. A jawan also died in the encounter, officials have said while adding that the whereabouts of another soldier was not immediately known and it is feared he might have been seriously wounded.
At the press conference, Singh was asked about the remarks made by DMK leader and Tamil Nadu minister Udhayanidhi Stalin as well as another party leader A Raja over their remarks on Sanatan Dharma.
In reply, the AAP leader said, ''The BJP has insulted Sanatan Dharma the most. They were involved in the theft of donations for Ram Mandir. Their leader Dinesh Sharma had called Goddess Sita a test tube baby. BJP leaders should not talk about Sanatan Dharma and Hindu religion,'' he said.
Singh also noted that the BJP has formed government twice with DMK.
''No one can comment on Sanatan Dharma and we should respect all religions. There should be peaceful coexistence, brotherhood and love between all religions. Be it Udhayanidhi or any other leader, no one has any right to comment on Hindu religion or Sanatan Dharma,'' he said.
(This story has not been edited by Devdiscourse staff and is auto-generated from a syndicated feed.)