These social impact startups are addressing India's pressing issues
Leveraging technology and analytics, Promorph has developed EmpowerU, a real-time monitoring solution to address the bottlenecks in achieving quality education in government schools
Renu Mehta
|
Devdiscourse
|
Updated: 30-12-2019 08:52 IST | Created: 30-12-2019 08:51 IST
---
India, the world's second-largest start-up hub has more than 400 social impact startups dedicated to resolving key developmental issues ranging from sectors such as healthcare, education, agriculture, gender equality, financial inclusion, environment, to name a few.
Here are the five Indian startups that are creating sustained social impact.
Blue Sky Analytics
Blue Sky Analytics is a Big Data and Artificial Intelligence (AI) startup that builds Geospatial Data Platforms to provide near-real-time high-resolution, high-frequency environmental data to global stakeholders to make informed decisions.
The Gurugram-based startup crunches large volumes of datasets from satellites and various IoT devices, processes them at multiple levels using its proprietary machine learning algorithms, and finally delivers these actionable insights to multiple stakeholders through easily accessible APIs and intuitive web and mobile dashboards.
Our vision is to build the world's largest spatially and temporally continuous dataset on key environmental parameters and transform the monitoring, diligence, and risk assessment systems in India & globally.
The startup has developed multiple solutions to address pressing issues such as air pollution and farm fires. One among them is BreeZo, an air quality data app designed to channel the power of satellites to measure air quality. Launched in October 2019, the air-quality monitoring solution shows historical data and changes in air quality across days, months and years.
The app not only helps users track live levels of multiple pollutants but also understand their exposure to each one of them. In addition, users also receive daily notifications for good air days and bad air days and recommendations to reduce exposure to air pollution.
Promorph
Leveraging technology and analytics, Promorph has developed EmpowerU, a real-time monitoring solution to address the bottlenecks in achieving quality education in government schools. From tracking student and teacher attendance to Continuous and Comprehensive Evaluation (CCE) to Mid Day Meal (MDM) monitoring, the innovative application facilitates automation and analysis of different parameters in an institution.
The education monitoring platform has two components that bring transparency and accountability to the system.
Mobile App for Ground Level Monitoring
The mobile app has been designed to address ground-level challenges including MDM management, learning, and infrastructure condition, leave management and more metrics. It works both in online and offline mode.
Analytics for Data-Driven Decision Making
The web application facilitates a role-based real-time analysis of Key Performance Indicators (KPI) that helps stakeholders close all the gaps in the education system.
The solution has been successfully implemented in more than 5000 schools that monitor over 12,500 teachers and 1,50,000 students across two Indian states. EmpowerU aims to impact the lives of 2 million students by 2020.
Niramai
According to the World Health Organization (WHO), Breast cancer is the most commonly occurring cancer among women, impacting 2.1 million women each year, and also a leading cause of cancer-related deaths among women.
NIRAMAI Health Analytix, a Bengaluru-based HealthTech startup has developed Niramai (Non-Invasive Risk Assessment with Machine Intelligence), an innovative low-cost, safe, non-contact and radiation-free thermal analytics-based Breast Cancer Solution for early-stage breast cancer detection in women of all ages, even below 40 years.
Thermalytix, an artificial intelligence-led diagnostic platform that uses patented thermal image processing and machine learning algorithms for reliable and accurate breast cancer screening is the core technology behind the low-cost cancer screening solution. The universally accessible breast cancer screening solution can detect tumors 5 times smaller than what clinical exam can detect, that too without any side-effects. The scanning costs just Rs. 1000 or less making it affordable and accessible to the rural poor and to low resource communities.
KrishiHub
Being the world's largest producer of milk, pulses, and spices and the second-largest producer of rice, wheat, tea, and other commodities, India is a global agricultural powerhouse.
Agriculture and its allied sectors contribute a significant figure to India's Gross Domestic Product (GDP). However, the sector faces a number of challenges owing to poor farm practices, extreme weather events such as drought, floods, lack of mechanization and marketing solutions, poor revenues to name a few.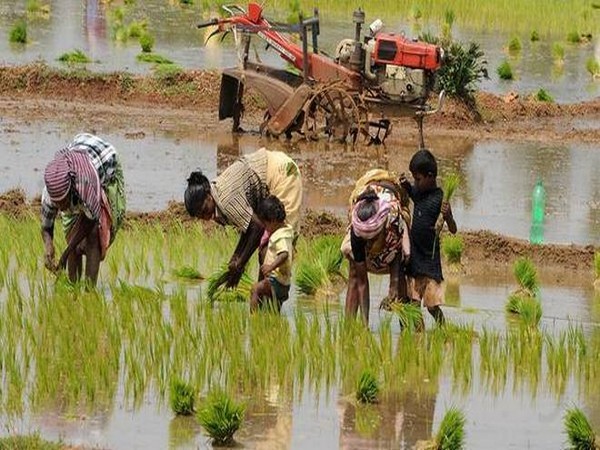 Coming to the rescue, AgriTech startup KrishiHub has developed a demand-driven supply chain platform and AI-powered advisory platform to solve some of the most complex problems faced by the Indian agricultural sector.
The tech-driven platform enables farmers to directly sell their vegetables to restaurants, hotels, canteens, hostels, etc., eliminating middlemen, reducing wastage of produce up to 25 percent, ensuring on-time delivery and cost-optimization and subsequently improving revenues.
Our goal is to enable small & marginal farmers grow more in their farm using modern farming techniques.
KrishiHub's intelligent demand-driven supply chain platform helps:
manage the end-to-end supply chain ensuring transparency and better control
farmers to sell their crops to business for better price realization by removing middlemen from the supply chain
reduce crop wastage significantly from farm-to-fork and provides transparency to all stakeholders
to ensure on-time delivery, optimized routing, and failovers for better logistics management
On the other hand, the AI-powered advisory platform, we are helping farmers to make data-driven decisions in their day-to-day farming by providing:
crop information, pest management and best practices for growing over 100 types of organic and non-organic crops
crop price, trend, and forecast for 200+ crops across all mandis in India
insights and solutions for daily farming issues from agri-experts
access to curated news, schemes, and policies on agriculture
The Solar Labs
India has a large proportion of poor and energy un-served population. To solve the energy crisis and scale up the adoption of renewable energy, the Government of India has set a national target of installing 100 GW of solar energy capacity by December 2022.
Understanding the ever-growing need for solar power and the complexity in its installation, Noida-based The Solar Labs has developed AI-powered software. From preparing the preliminary sales quotation to final engineering design, the clean energy startup provides all the necessary tools to accelerate the pace of solar rooftop adoption.
Apart from saving time and money spent on manually intensive tasks, the software helps design more construction-ready blueprints and analysis, automatically find the optimal layouts for maximum possible energy generation and generates the financial estimates by remotely analyzing a prospective customer's rooftop.
(Disclaimer: The opinions expressed are the personal views of the author. The facts and opinions appearing in the article do not reflect the views of Devdiscourse and Devdiscourse does not claim any responsibility for the same.)
Download The Devdiscourse News App for Latest News.
---
FIRST PUBLISHED IN:

Devdiscourse