Uttar Pradesh, Uttarakhand signs pact to strengthen inter-state road transport
---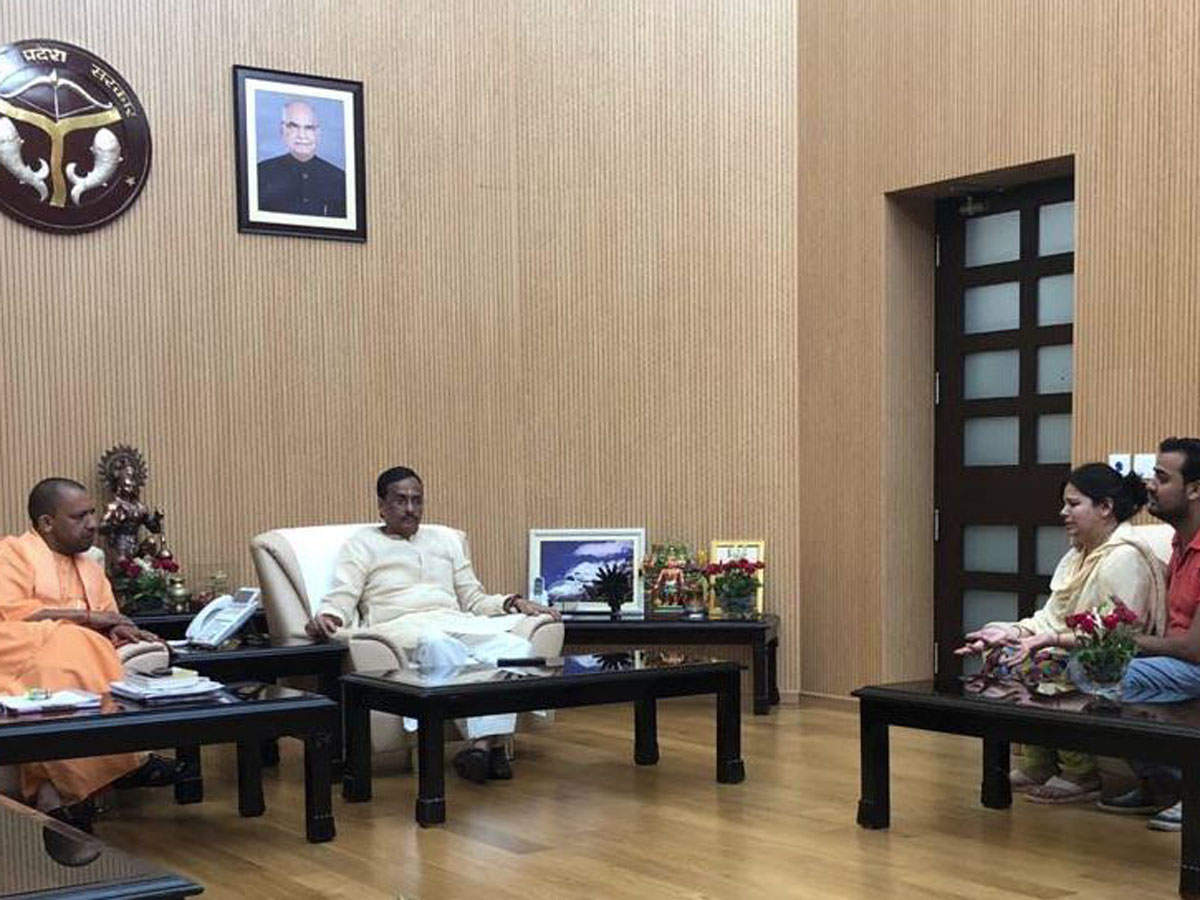 ---
In a bid to strengthen inter-state road transport between Uttar Pradesh and Uttarakhand, the two neighbouring states signed a pact on Monday.
Senior officials from both sides inked the memorandum of understanding (MoU) here in the presence of Uttar Pradesh Chief Minister Yogi Adityanath and his Uttarakhand counterpart Trivendra Singh Rawat.
On the occasion, Adityanath said his government was committed to strengthening and even expanding the existing transport facilities between the two states and pointed out how better facilities to move around strengthened the religious and cultural roots of a society.
After the signing of MoU between the two state governments, many places including Delhi-Rishikesh, Delhi-Dehradun, Delhi-Kotdwar, Delhi-Haldwani, Delhi-Haridwar, Mathura-Haridwar, Agra-Saharanpur-Dehradun, Agra-Meerut-Rishikesh, Moradabad-Haldwani, Moradabad-Haridwar-Saharanpur, Aligarh-Haldwani, Bareilly-Haridwar, Lucknow-Dehradun, Kanpur-Rishikesh, Bahraich-Rupadhiya-Haridwar, Varanasi-Lucknow-Bareily-Haridwar, Mathura-Haridwar, Delhi-Moradabad-Banbasa-Mahendranagar (Nepal) will now be directly connected with the bus service.
Under the pact, the Uttar Pradesh State Road Transport Corporation (UPSRTC) would be allowed to ply buses on 216 routes and log 13,9071 km per day, while the Uttarakhand-owned buses would run 2,52,592 km daily on 335 routes.
The UP Chief Minister also flagged off 51 saffron-coloured "Prayagraj Kumbh Shuttle Service" buses and three CNG-operated buses.
Adityanath added that the state government was working to boost inter-state transport and was also focussing on international neighbours and hence buses were being run between India and Nepal. He also stressed the need for implementing the PPP model in the transport sector.
Trivendra Singh Rawat in his address said that it was due to the positive approach of the UP government that the MoU between the two states had seen the light of the day.
"There were many disputes between UP and Uttarakhand but they were created out in stipulated timelines," he added.
(With inputs from agencies.)