US Domestic News Roundup: Special counsel seeks limits on Trump's statements in elections case; US Supreme Court's Jackson urges nation's history of racism to be taught and more
---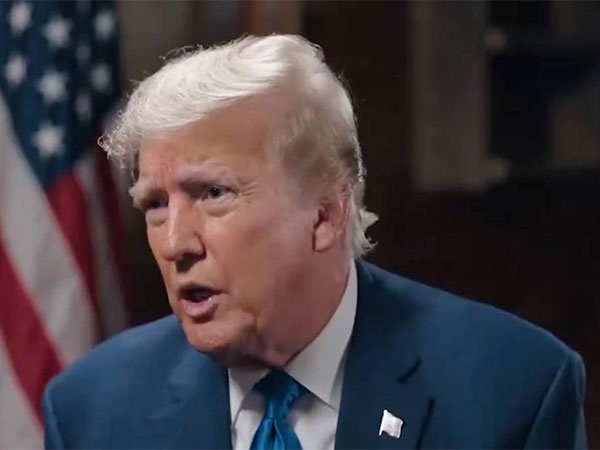 ---
Following is a summary of current US domestic news briefs.
Special counsel seeks limits on Trump's statements in elections case
U.S. Special Counsel Jack Smith is asking a judge to impose limits on statements from former President Donald Trump regarding a Washington, D.C., court case over his attempt to overturn his 2020 election defeat, according to a court filing on Friday. "The defendant has an established practice of issuing inflammatory public statements targeted at individuals or institutions that present an obstacle or challenge to him," Smith said in a filing in U.S. District Court asking Judge Tanya Chutkan to impose some "narrow" limits on Trump's statements outside of court.
US Supreme Court's Jackson urges nation's history of racism to be taught
U.S. Supreme Court Justice Ketanji Brown Jackson on Friday called for a commitment to remember and teach the history of racism and violence in the United States as she commemorated the deaths of four Black girls killed by white supremacists in a Birmingham, Alabama, church bombing. Jackson delivered the keynote address at the 16th Street Baptist Church in Birmingham, where members of the Ku Klux Klan carried out the bombing 60 years ago on Sept. 15, 1963.
Mexican capo Ovidio Guzman extradited to US in win on fentanyl war
Ovidio Guzman, a son of imprisoned Mexican drug lord Joaquin "El Chapo" Guzman, was extradited to the United States on Friday to face fentanyl trafficking charges, in a boost for the Biden administration's push to curb the spread of the deadly opioid. U.S. Attorney General Merrick Garland said Ovidio Guzman's extradition was the latest step in American efforts to attack "every aspect" of the drug trafficking operations run by the Sinaloa Cartel long associated with the Guzman family.
Storm Lee makes landfall in Canada, downing trees and knocking out power
Lee made landfall as a post-tropical cyclone packing hurricane-force winds in a far western part of Canada's Nova Scotia province on Saturday, flooding roads, downing trees and cutting out power for tens of thousands of people along the North Atlantic coast. At least one storm-related fatality was recorded on Saturday. A motorist in the U.S. state of Maine died after a tree fell on his vehicle, local media reported.
New Mexico governor suspends guns in city's parks, playgrounds
New Mexico's governor on Friday narrowed her heavily criticized blanket suspension on the right to carry guns in the state's largest metropolitan area to one just covering parks and playgrounds in Albuquerque and its surrounding county. Michelle Lujan Grisham framed the initial suspension, which a federal judge blocked after gun rights activists challenged it, and Friday's new order as a public health response to deaths of children in gun violence, including the killing last week of an 11-year-old boy in an apparent Albuquerque road rage incident. Her unusual moved pulled New Mexico into a national debate on gun rights and public safety.
U.S. envoy for Japan Rahm Emanuel takes the spotlight with snarky China tweets
When a Reuters reporter asked a U.S. State Department spokesperson this week about a sarcastic social media post by the U.S. ambassador to Japan concerning China's missing defense minister, the reply was appropriately diplomatic. The ambassador, Rahm Emanuel, has always spoken in "a colorful manner," said Matthew Miller, restraining a smile, although he declined to say whether Emanuel's comments had been cleared by the State Department.
Texas Senate acquits AG Paxton in impeachment trial, keeps him in office
The Texas Senate on Saturday acquitted Attorney General Ken Paxton on all 16 articles of impeachment he faced before that body, allowing the conservative firebrand to keep his state office. Paxton, a Republican, has been dogged by corruption allegations since taking office in 2014. He still faces a state trial on securities fraud and is under investigation by the FBI.
Trump, DeSantis vie for evangelical vote in D.C. face-off
Former U.S. President Donald Trump and Florida Governor Ron DeSantis made their cases to evangelical voters who gathered in Washington for a pair of events on Friday, seeking an edge with a voting bloc likely to play a pivotal role in selecting a 2024 presidential nominee. The pressure was all on DeSantis, who trails Trump in the Republican presidential primary by nearly 40 percentage points in most opinion polls, including among evangelical voters.
US auto workers strike against Detroit Three enters third day
The United Auto Workers strike against the Detroit Three automakers is set to enter its third day Sunday with no immediate resolution on the horizon. On Saturday, negotiators for the United Auto Workers and Ford Motor had "reasonably productive discussions" toward a new contract, the union said, while Chrysler-parent Stellantis said it had boosted its contract offer.
(With inputs from agencies.)